2023 Hyundai IONIQ 5 for Sale Near Riverside, CA

Find a New 2023 Hyundai IONIQ 5 for Sale at Premier Hyundai of Moreno Valley
Electric models are getting more popular by the day, as there are a lot of drivers who are tired of paying fluctuating gas prices. If you want to see what it's like to drive a purely electric model, you'll want to stop by Premier Hyundai of Moreno Valley, where you'll be able to test out the new 2023 Hyundai IONIQ 5.
Top Features of The 2023 Hyundai IONIQ 5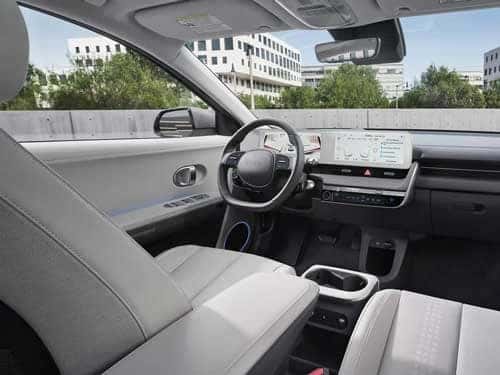 Stay in the Loop with Your Technology
When you open the door, you'll notice the massive 12.3-inch Digital Instrument Cluster sitting behind your wheel. This system can tell you your current drive mode, your speed, your range, and much more.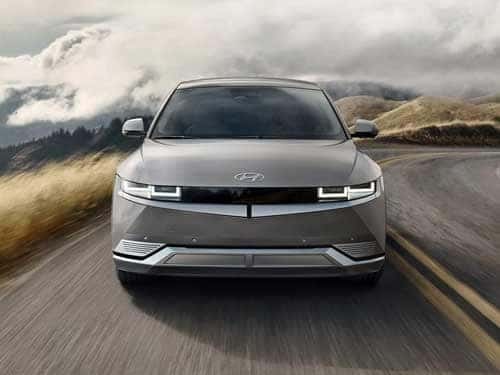 Enhanced Safety Systems
When you're in trouble, your IONIQ 5 will work hard to help you through the situation. With systems like Forward Collision-Avoidance Assist, your model can automatically hit the brakes when it senses an object, pedestrian, or car in the road.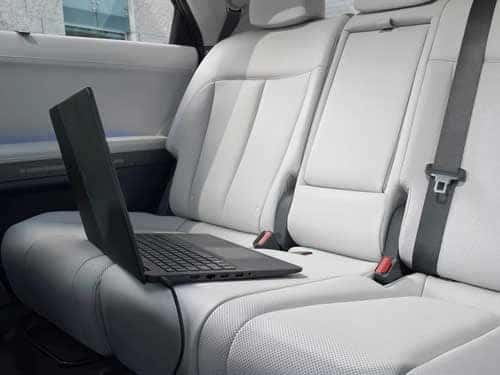 The IONIQ 5 Is Incredibly Comfortable
Long drives can be hard to deal with, but when you have an eight-way power driver seat that comes with heating, you'll find that these trips are a bit more tolerable. The IONIQ 5 has a cozy interior that's filled with relaxing features.
---
---
Finding the Balance of Power and Efficiency
When you're looking for your next car, you'll want a vehicle that can give you a good balance of power and efficiency. As fun as it is to hit high speeds, it usually means that you'll be filling up at the gas station within a few hours. The IONIQ 5 offers a different approach, as you'll have a range of up to 303 miles and up to 320 horsepower. As a bonus, you can even choose to opt for the available HTRAC All-Wheel Drive. This gives you the traction and speed that you need, and you won't have to worry about paying for gas when you're out and about.
The IONIQ 5's Interior
If you want to see just how cozy the IONIQ 5's interior is in person, and you're near Moreno Valley, Riverside, or San Bernardino, you'll want to visit us at Premier Hyundai of Moreno Valley.
Premium Head-up Display: This available feature will drop your jaw, as it casts an image directly onto your windshield.
Wireless Device Charging: When your phone is getting low, you won't have to worry about finding some hidden cable when you have this available system.
H-Tex Seating Surfaces: This available material is comfortable and easy to clean, so you'll have the best of both worlds.
The Handiness of Bluelink
This model offers the Bluelink Connected Car System, which will make it so that you can access a variety of your car's systems from your phone.
Remote Start: While you're walking to your vehicle, you'll be able to make sure that it's ready for the road.
Lock or Unlock the Doors: When you forget to lock your doors, it can be a pain to walk all the way back to your car. This feature gives you peace of mind.
Change the Temperature: You'll be able to make sure that your cabin is at the exact temperature you want so that you're comfortable when you hop inside.
When you're hoping to switch to electricity, you'll want to apply to finance the new 2023 Hyundai IONIQ 5 before you visit us at Premier Hyundai of Moreno Valley.