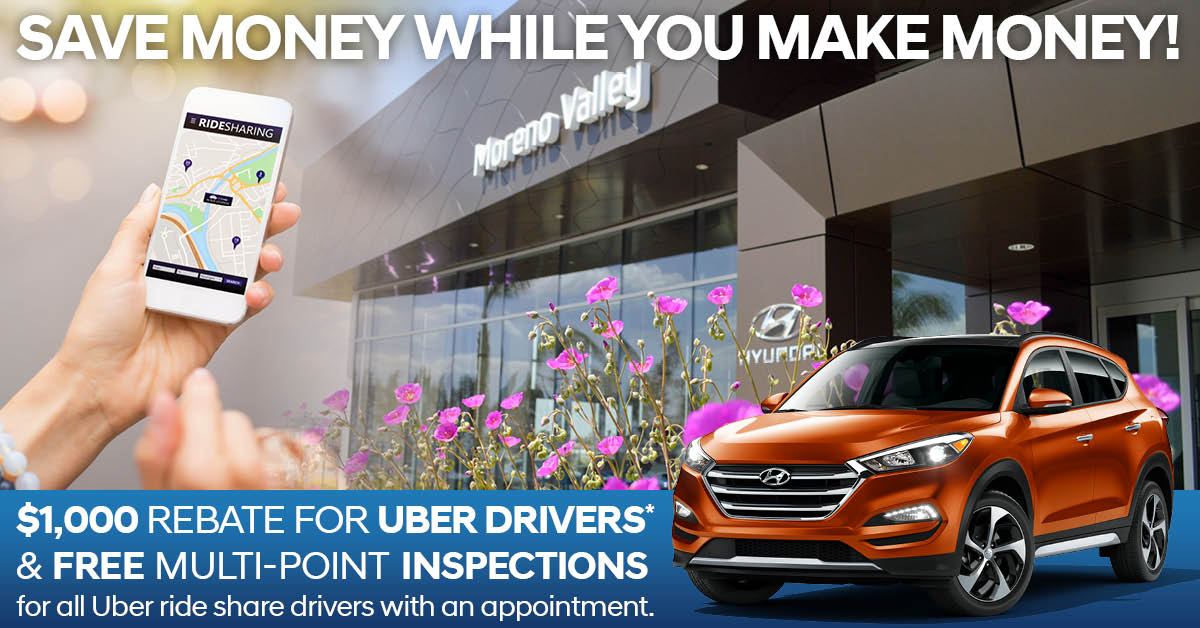 Are you currently an Uber driver, or have you thought about joining the Uber network? Hyundai has teamed up with Uber to provide special incentives for registered Uber drivers. Receive a $1,000 cash back bonus or $1,000 towards your down payment with the purchase of a new Hyundai.
In addition, Hyundai of Moreno Valley has decided to sweeten the deal with a FREE multi-point inspection with a scheduled appointment for ALL Uber ride share driver, regardless if you have a Hyundai or not!
The experts continue to name Hyundai as one of the best choices for Uber drivers as it is not only cost effective, but comfortable for your riders. Hyundai of Moreno Valley is making the choice even easier with these great offers.
HERE'S WHAT YOU'LL NEED TO TAKE ADVANTAGE OF THIS SPECIAL OFFER:
Customer must be a registered Uber driver and be able to provide a printout from the Driver Profile as proof of registration, and show an ACTIVE status
Must purchase an eligible new Hyundai vehicle
Must take delivery by May 31, 2018